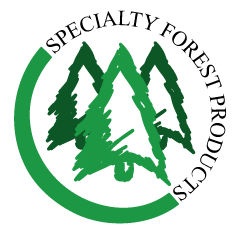 ​

Specialty Forest Products
13 Rosenfeld Dr.
Hopedale, MA 01747
(P) 508-634-9180
(F) 508-634-9183
OUR PHILOSOPHY
​​Since 1985 Specialty Forest Products Inc has been a leader in the Wholesale Hardwood Flooring and Specialty Wood market. Servicing flooring contractors, floor stores, and lumber yards in the New England area, we pride ourself on quality, service, education, and getting the job done right.
OPENING HOURS
Mon: 7:30am - 4:00pm
Tue: 7:30am - 4:00pm
Wed: 7:30am - 4:00pm
Thurs: 7:30am - 4:00pm
Fri: 7:30am - 4:00pm
Sat: CLOSED
Sun: CLOSED

SHOWROOM HOURS
Mon: BY APPT
Tue: BY APPT
Wed: BY APPT
Thu: BY APPT
Fri: BY APPT
Sat: BY APPT
Sun: BY APPT

WE ARE CLOSED WED-TH NOV 25TH-26TH FOR THE THANKS GIVING HOLIDAY
AACER FLOORING
Check out the Aacer Flooring Mill Tour. Great new Northern hardwood product right here in stock !
Working in NH?
Visit our newest location at
1 Hilldale Ave Plaistow, NH
978-330-4938
© 2014 Specialty Forest Products Inc.